This month I will be traveling back out West to California there will be just enough time to explore another National Park, but not much time…
I have exactly 1 day at Yosemite National Park.
That is precisely 24 hours!
Yosemite covers 1,169 square miles; That is a big park, just behind Joshua Tree in size and in the top 20 largest parks list in the U.S.
Though I have only visited Joshua Tree twice, there is still so much left to explore; so, how will I see Yosemite in a Day?
Great Question!
Below is a Guide to Maximizing Your Visit to Yosemite:
Using some of my favorite handy tools (Pinterest), I have found a few additional guides to help my in my endeavor. Many are amazing blog post of other visitors as well some informational post from various sites about Yosemite. 
There are other blogs that too cover 1-Day trips, but this is your Pre-Trip guide!
Let's get started with M.A.P.S. (Map And Plan Strategically)
You will need to start looking at Maps, all kinds of maps for Yosemite!
Here you will find the official Yosemite park map and Here you will find trail maps
Decide which route you will take into the park (Which park entrance: North, South, East, West).
This will give you an idea of where everything is and along which road. Take Half Dome for example: It's located centrally in the middle of the park. This can be your focal point. How long will it take to get to Half Dome from the West entrance?
Use Google Maps here. Hell; That will be simple!
It could take 1-3 hours maybe a little longer to get from the West entrance via 120 to get to Half Dome trailhead parking depending on the time of day and which day you  plan to visit (week day vs. weekend)
Make a priority list.
Next you'll want to pick a few interest points, probably around 5-6 to start. Then dive into what makes them interesting and how long it will take to see/do them. (Decide if  you will hike, climb, bike or just take in the view at these points. Another thing to consider is, where are they in proximity to one another?)
Points of interest where you will be conducting activity should be at the top of your list!
Ex. Hiking Half Dome (not recommended for a 24 hour itinerary), should be at the very top of the list because it's an activity and will take the longest.
If you plan to hike/climb, how long will it take? If it will take multiple hours, then place that at the top. If you plan to just stop and view an area (Ex. Tunnel View) then place this at the bottom of the list.
Are your places in the same area?
Yosemite has 6 main areas:
Yosemite Valley
Glacier Point Rd
Wawona & Mariposa Grove
Hetch Hetchy
White Wolf
Tuolumne Meadows
My advice: pick an area and attack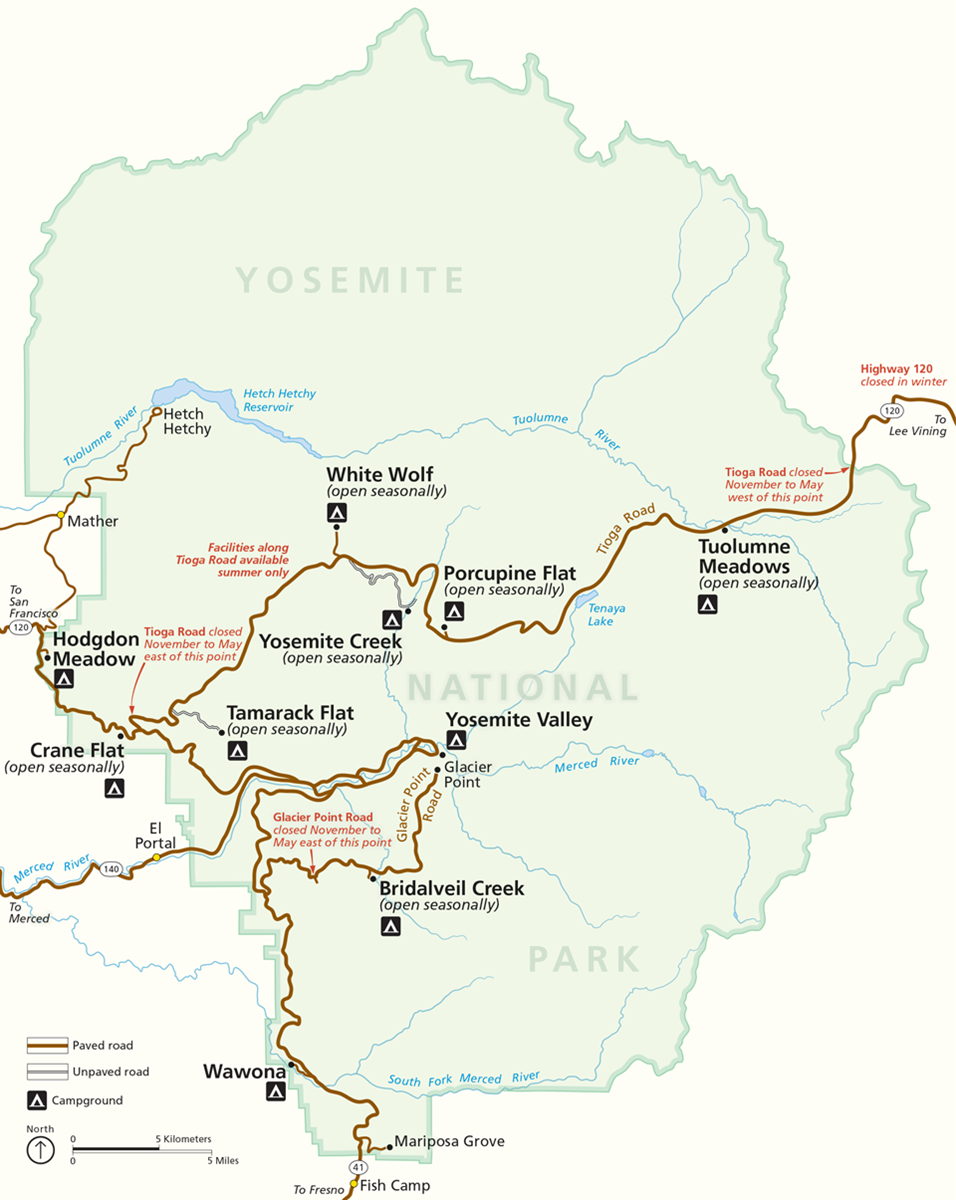 Keeping your points of interest near each other will allow you to see as many spots possible on your list and maximize your 24 hour visit!
Here's my list:
-Hike Inspiration Point (2 hours:  2.4 miles RT)
-Hike Sentinel Dome & Taft Point (2 hours:  2.2 miles RT)
-See half dome (no time to hike/climb it)
-View Lower Yosemite Falls (maybe a short hike?) (30 mins:  1 mile RT)- depending if wet/dry
-View Glacier Point
-View Tunnel View
-Explore Yosemite Valley
/**/

As you can see most of these points are in the Glacier Point Rd area. 
Now that you've got a better idea of where you're going and activities you plan to do, this is where you can start mapping out your hour by hour plan (At the top of your list should be an activity that will take the most time or is the most important. Should you miss out on something at the bottom of the list, you'll know it wasn't priority!).
You only have 24 hours, you'll need to manage your time wisely and account for some delays.
Head to your Top spot first. Then work your way down the list.
If you can swing your second spot then go for it! If you're making good time see if you can manage number 3, but if you cannot then try and get to a bottom spot item (likely these items are just stop and views with minimal activity).
It's possible some of your activities on your list can be completed any time of day so you do need to beat the clock, night hikes/climbs can be fun as long as you are prepared for such. Do be cautious of wild life in the area while you're out!
For shits & giggles, lets say you missed out on one of your big items at the top of the list, you might be able to swing it early in the morning. Think of it as one last hurrah before you exit the park before your 24 hours expires.
Wake up early to see the sunrise!
Staying inside the parks has it's perks
Accommodations should be your next big task; where do you plan to stay/sleep?
There are several options inside the park and tons outside the park. Depending on your budget or your preferences, you can save some time or money. Staying inside the park can save you time getting back into the park and the hassle to get back to the "attack area." It can also save you some money (no additional park entrance fees), but may cost you a little extra to stay inside the park.
Pick your accommodations accordingly
Ex. Staying at Yosemite Lodge is rather pricey but is proximal if you plan to see the Yosemite Valley area or even Glacier Point Rd.
If you can find accommodations near by your selected area, go for it! Likely you'll be glad you did.
Search here for lodging options inside and out of the park
Parking could result in delays; be prepared
Lastly, lets discuss transportation!
There are various options as to how to get to Yosemite, via bus or car and there are also park shuttles within the park.
Parking spaces are limited in most areas and around camp sites. Many blogs have mentioned that campsite parking is rather limited and suggest taking the shuttle (specifically in the Yosemite Valley) to avoid giving up their parking space.
Check out parking spaces per trailhead Here
Check out where parking is located near your list spots. Unexpected challenges or time delays to your limited schedule may occur if you are not prepared.
This concludes the M.A.P.S to Yosemite. Let me know how your trip goes or if you have any additional questions in the comments below or shoot me an email!
I will be recapping my trip to Yosemite later this month.
Stay tuned and Safe Travels!
Need to find more information on Yosemite or inspiration on where to go and what to see in the park? Check out these other blogs on my Pinterest
Additional park information can be found at:  www.nps.org
Did you like this post? Share it with this pin-able image
/**/